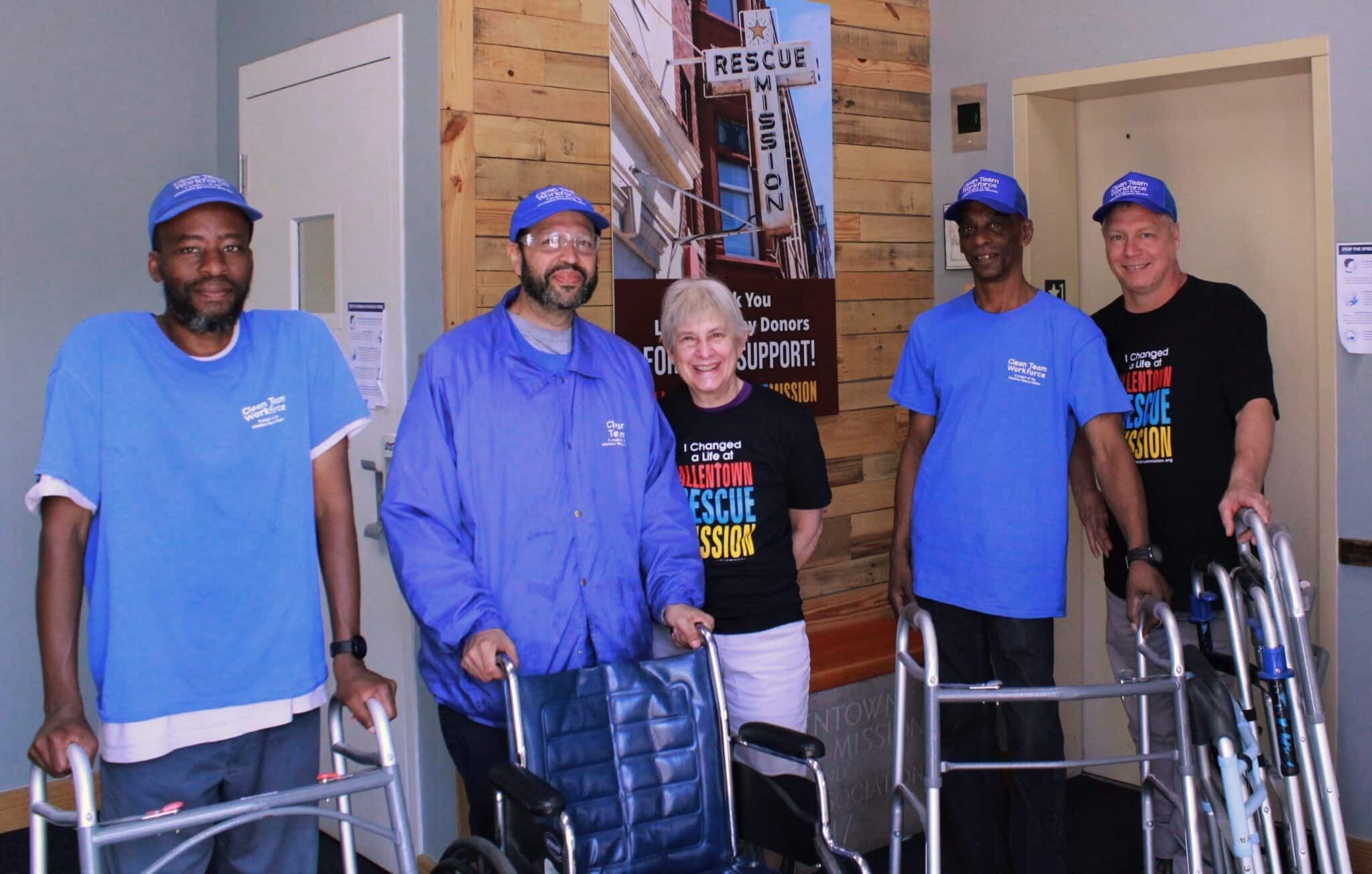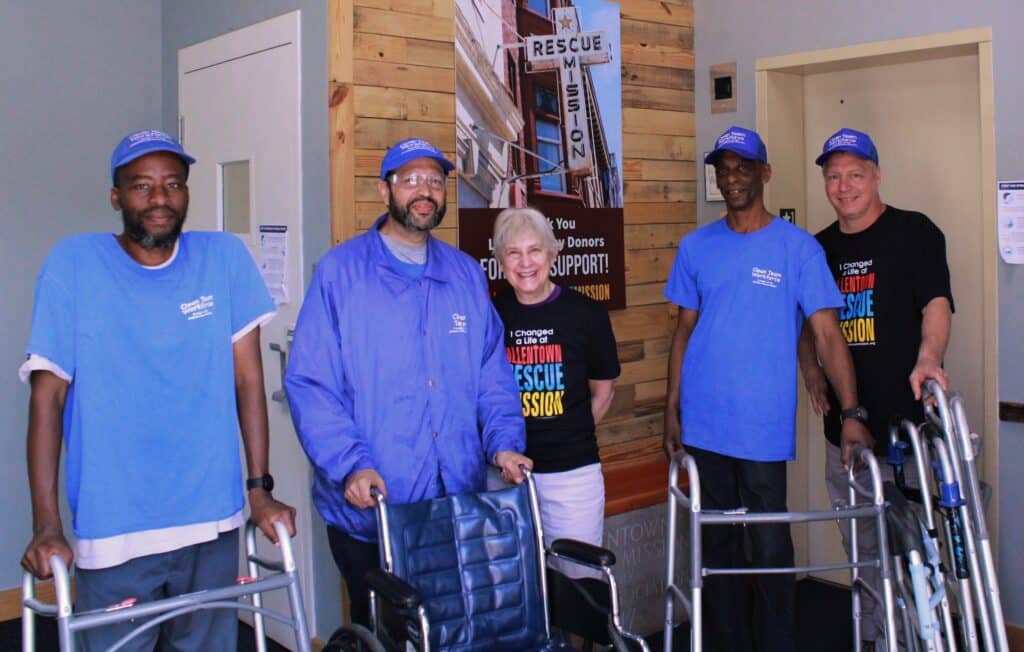 The Allentown Rescue Mission proudly announces the launch of its newest program, Wheelchairs to the Rescue. Men employed by the Allentown Rescue Mission's Clean Team Workforce operate the Wheelchairs to the Rescue program. They acquire wheelchairs, walkers, and crutches through property and estate cleanouts, as well as public donations, and donate them to Joni and Friends for distribution to people impacted by disability. This initiative not only benefits disabled people worldwide; it provides the men on the Clean Team Workforce an opportunity to give back to others and keeps mobility equipment out of landfills.

Joni and Friends is a charity dedicated to addressing the needs of children and adults affected by
disability. Nearly one billion people worldwide live with a disability and many live in poverty and pain
and experience social isolation. By donating wheelchairs or other mobility devices, Joni and Friends
provides those suffering with the opportunity to navigate life more easily and with dignity.

Carol Nolan, a local Joni and Friends volunteer, said, "Through the Joni and Friends program Wheels for
the World, over 150,000 wheelchairs have been delivered to people in 28 countries. Donations, like the
ones from the Allentown Rescue Mission, will allow them to continue to reach people who have lost
hope and offer them a better life."

The Allentown Rescue Mission accepts donations of manual wheelchairs of all sizes, aluminum walkers,
and aluminum crutches. Donations can be dropped off at its location, 355 Hamilton Street, Allentown.
For more information about Wheelchairs to the Rescue and the Allentown Rescue Mission, please visit
allentownrescuemission.org/what-we-do/wheelchairs-to-the-rescue/. To learn more about Joni and Friends, visit joniandfriends.org.
---
The Allentown Rescue Mission, a 501c3, 123 bed non-profit homeless shelter has been providing shelter for homeless men since 1900. In addition to emergency shelter services (365 days a year), the Allentown Rescue Mission offers a residential life skills program, and transitional employment on the Clean Team Workforce that's available for hire to the community. The Clean Team Workforce pays the men above PA state minimum wage– helping them save a nest egg to transition back into the community. In a typical year, the Allentown Rescue Mission provides shelter services for over 946 men per year, and serves over 42,000 meals a year to men in need.
To refer someone to the Allentown Rescue Mission for services or to learn ways you can help make a
difference please visit www.allentownrescuemission.org