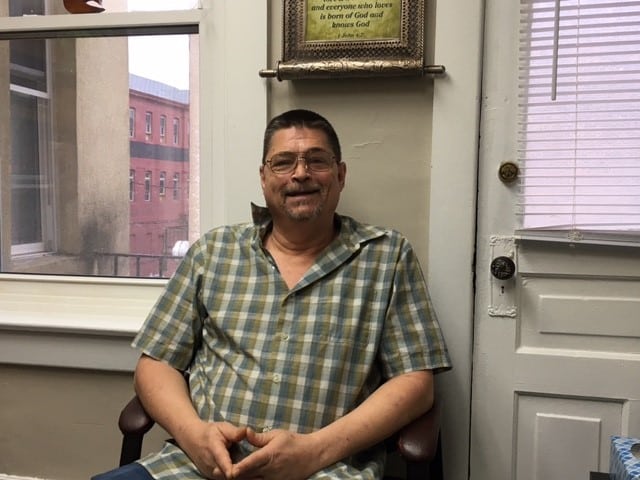 Paul P. was staying with his son and daughter-in-law prior to coming to the Allentown Rescue Mission. However, his son and his son's wife fought a lot. When they tried to involve Paul in their fights, he thought it would be best to leave. Without anywhere else to go, Paul went to a psychological hospital for eight days and asked them to point him in the right direction. The hospital staff directed him to the Allentown Rescue Mission.
Once Paul was in the Emergency Shelter, he said that he did everything in his power to move out, but "God had other plans" for him. Paul tried to reach out to friends so they could send him money to leave the shelter, but all his accounts had been closed. He attributed this turn of fate to God's plan for him to stay at the Mission and progress through the Transformation Program. At that point, Paul had a change of heart. He became excited to learn what the program had to offer. According to Paul, the program turned out to be everything he hoped it would be and more. Paul learned patience and felt that the staff was "actually trying to help people."
As for his future, Paul said that he doesn't have any big, elaborate plans. He would like to maintain a steady job and perhaps find someone to love and be loved in return.