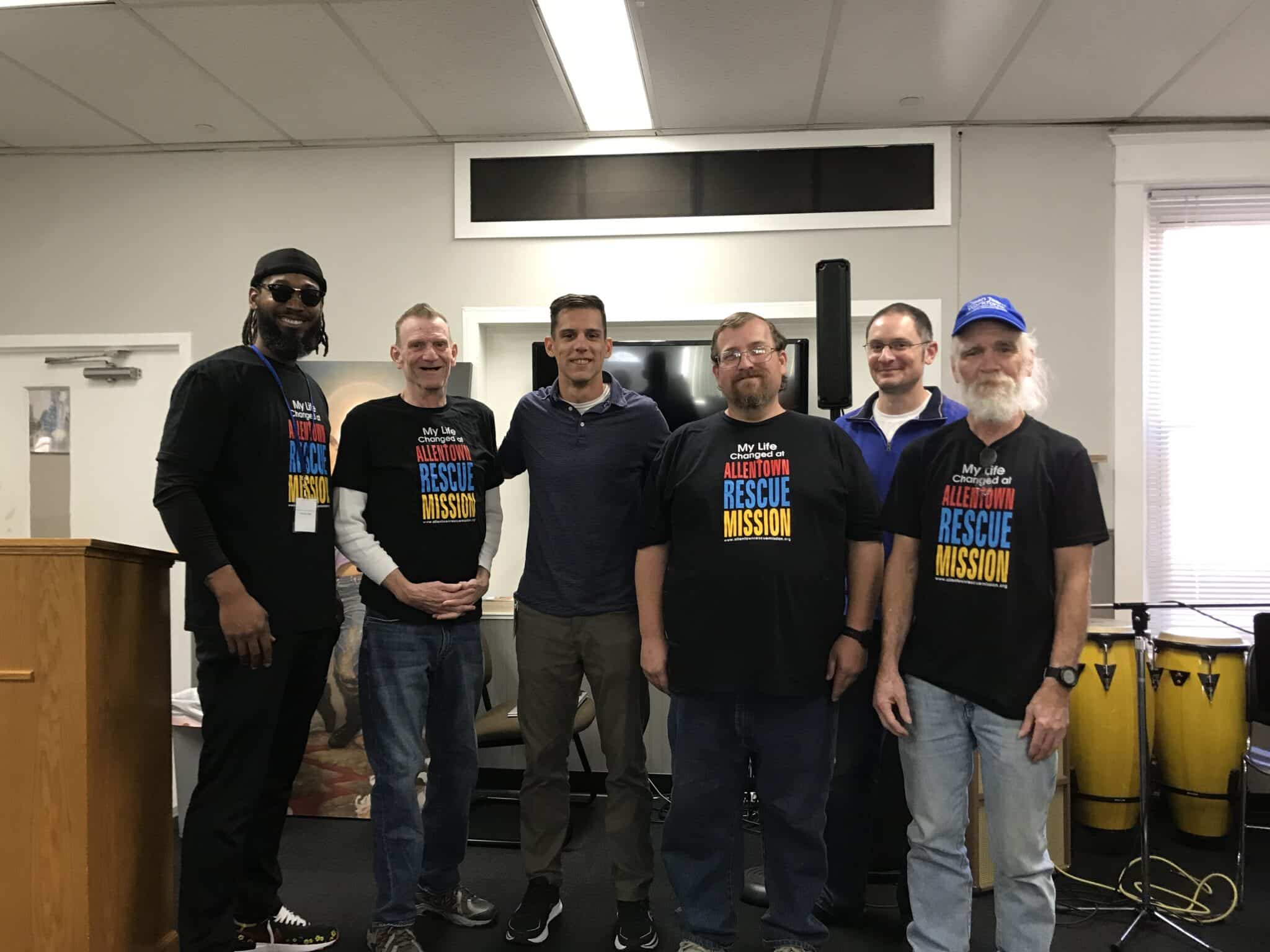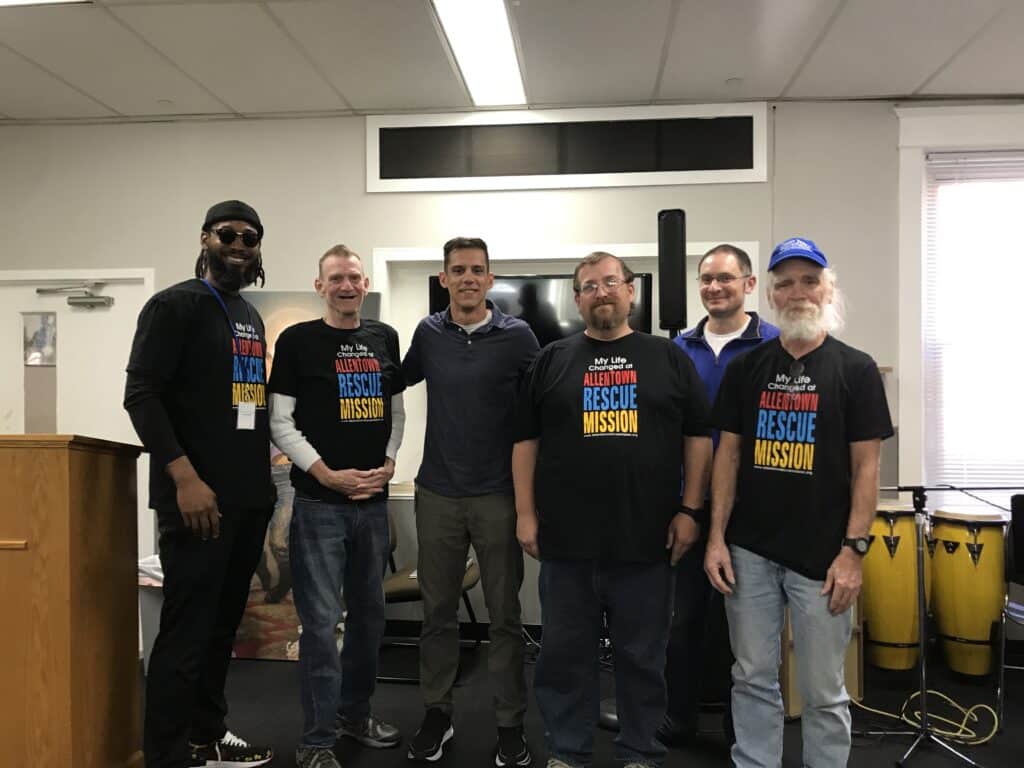 The Allentown Rescue Mission is excited to announce the return of its graduation
celebrations for clients in the Transformation Program after a long hiatus due to the pandemic.
Homeless men who complete the eight-week program to change the trajectory of their lives are being honored with a ceremony and reception for their friends and family.
The graduation is a significant step in the men's lives. During the eight weeks, guests evaluate their lives through self-reflection to determine changes they need to make to end their homelessness. The
participants attend three classes per day consisting of life skills and Bible classes and perform light
chores around the Mission. They also develop a plan for their future with the guidance of Mission staff
during this time. The day after the men graduate, they are eligible to work on the Allentown Rescue
Mission's Clean Team Workforce. The workforce development program allows the men to gain work
experience and save money to secure an apartment and end the cycle of homelessness.
The monthly ceremonies acknowledge the clients' journeys and invite them to give their testimonies.
Former graduates of the program return as guest speakers to encourage and inspire the new graduates as they prepare for the next chapter of their lives.