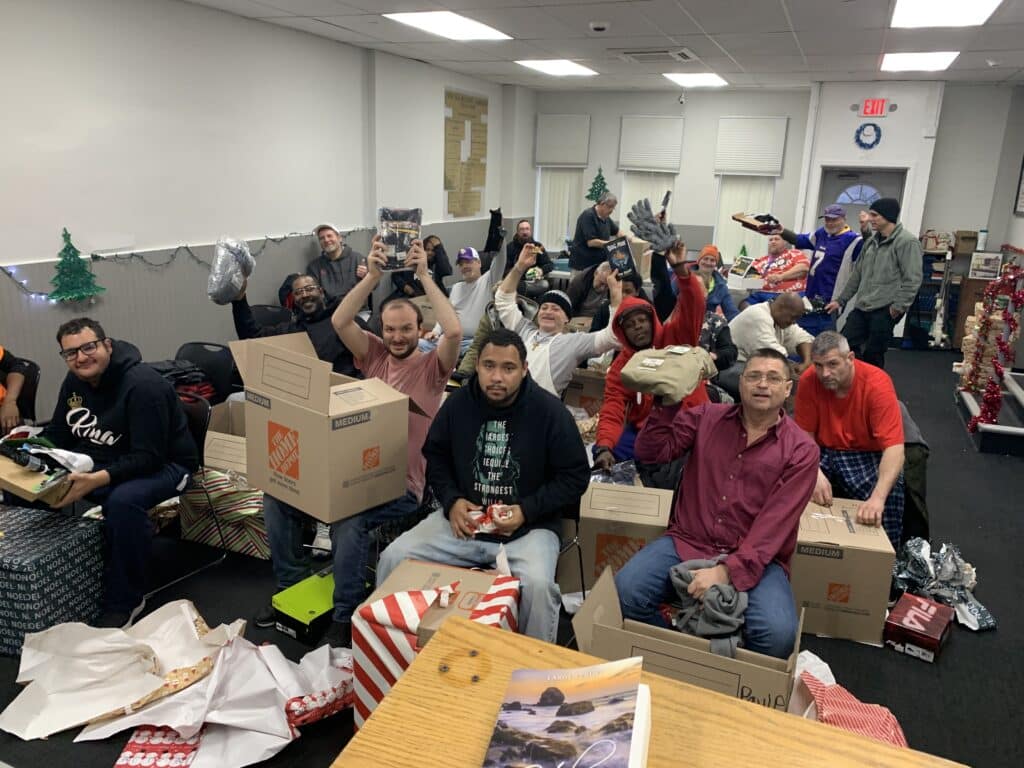 The Allentown Rescue Mission reported tremendous donor support over the past two holiday months. The holidays can be difficult for the men who stay at the Mission. Being separated from loved ones or reflecting on days gone by and losses that have occurred can cause heartache and despair, but the generosity and love shown by the community amid a challenging economic environment provided the men with strength and hope throughout the season.
The Allentown Rescue Mission kicked off the holiday season with its 22nd annual Thanks for Giving Food & Supplies Drive. The event collected 60,183 lbs. of food and cleaning supplies to feed the guests over the holidays and to restock its shelves for the upcoming year, an increase of 21% from the prior year.
"We know this has been a tough year with inflation. Our Thanks for Giving drive started off small, but families and corporations really came through strong in the end. We appreciate everyone that was able to give to the Mission and made 2022 a terrific year," stated Skip Smith, Allentown Rescue Mission CEO.
After Thanksgiving, the Mission concentrated on helping clients through the Christmas season with good mental health and hope for the future. The men participated in many Christmas activities that were made possible by caring donors, including decorating the building, making ornaments, and receiving Christmas presents.
Art supplies collected from the community allowed the Mission's art class to make handcrafted holiday ornaments for its beautiful Christmas tree, donated by Royal Throne Portable Toilets, and a large canvas to thank its donors, provided by a local artist. The art classes provide the men with the opportunity to explore their creative abilities while enhancing their confidence and reducing anxiety.
The Christmas season culminated with a Christmas Eve chapel service conducted by a staff member and his family where each man residing at the Mission received a new, wrapped Christmas gift. The gifts given were donated by local individuals most of whom responded to The Morning Call's "Be An Angel" Holiday Campaign.
Thank you for choosing to support the Allentown Rescue Mission. Every donation represents a conscious, heart-felt decision to help homeless men transform and restore their lives.