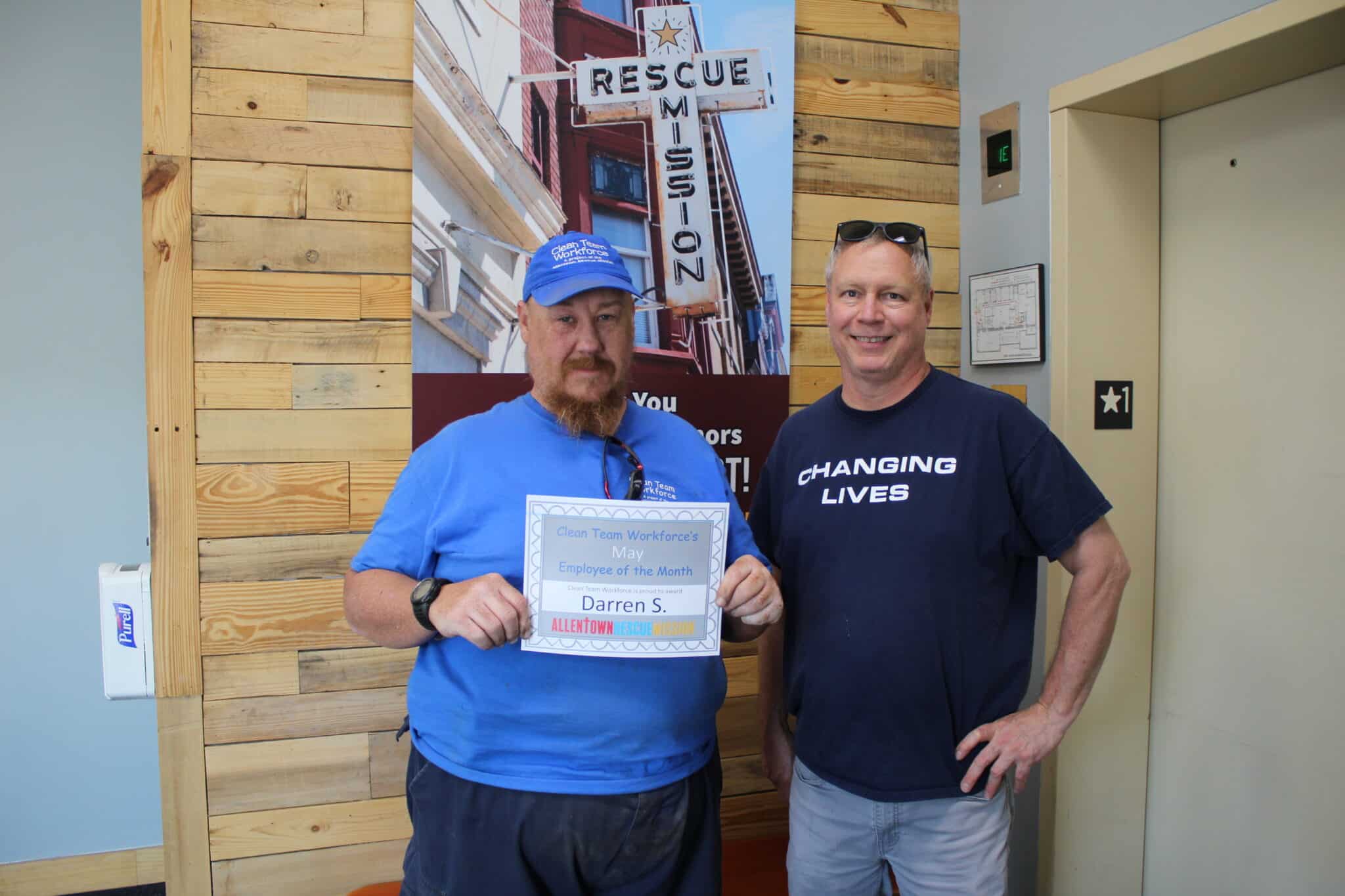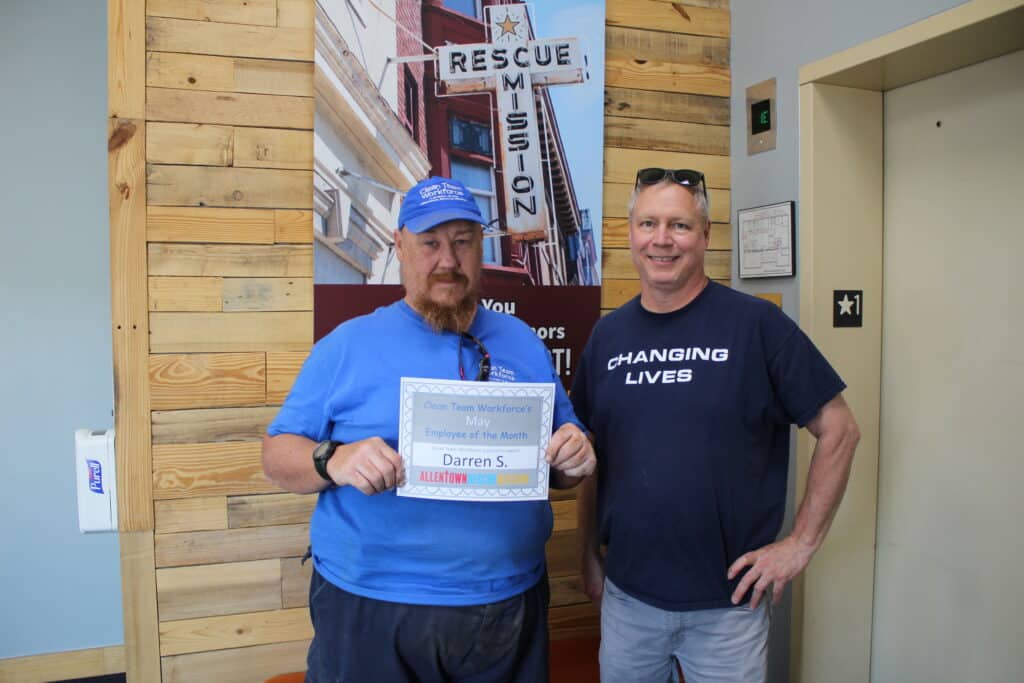 The Allentown Rescue Mission announced its Clean Team Workforce's Employee of the Month for May, Darren S.
Darren graduated from the Allentown Rescue Mission's Transformation Program in April 2023 and has been working for the Clean Team Workforce for just over a month. Darren proved immediately that he was an asset to the team. Within two weeks, he was promoted from a grass cutter to a driver that runs his own grass cutting and junk removal crews. His stellar performance has earned him Employee of the Month in his first month working for the program.
Darren lived in the Lehigh Valley for most of his life but left to live with his girlfriend after his mother passed away. However, when their relationship deteriorated, Darren was forced to move out. He had no other place to go, but he knew about the Allentown Rescue Mission and decided to come back to Allentown and get help from the Mission.
While in the Transformation Program, Darren learned about forgiving others and said that as a result, he was able to let go of anger that he had been holding onto for many years. Darren believes that he is in a "healthier mental state and a lot happier now."
Darren owned a landscaping business for 20 years and that experience has greatly benefited him and the Clean Team Workforce. He also has forklift experience but doesn't have an official certification. One of Darren's goals at the Mission is to utilize the Allentown Rescue Mission's scholarship fund to become forklift certified while saving money to live independently.
The Clean Team Workforce thanks Darren for his hard work and is happy to name him Employee of the Month.
---
The Allentown Rescue Mission, a 501c3, 123 bed non-profit homeless shelter has been providing shelter for homeless men since 1900. In addition to emergency shelter services (365 days a year), the Allentown Rescue Mission offers a residential life skills program, and transitional employment on the Clean Team Workforce that's available for hire to the community. The Clean Team Workforce pays the men above PA state minimum wage– helping them save a nest egg to transition back into the community. In a typical year, the Allentown Rescue Mission provides shelter services for over 946 men per year, and serves over 42,000 meals a year to men in need.
To refer someone to the Allentown Rescue Mission for services or to learn ways you can help make a
difference please visit www.allentownrescuemission.org