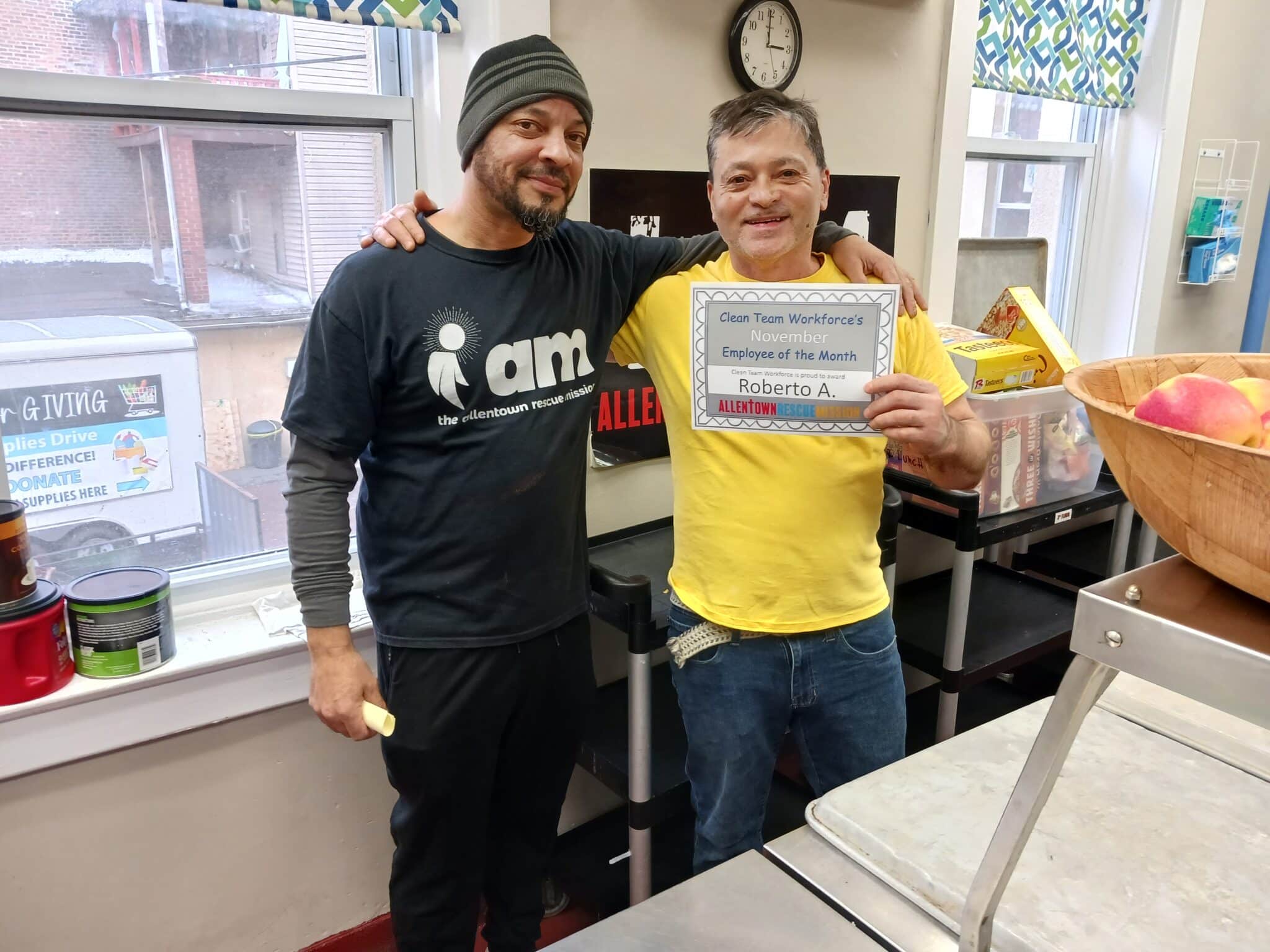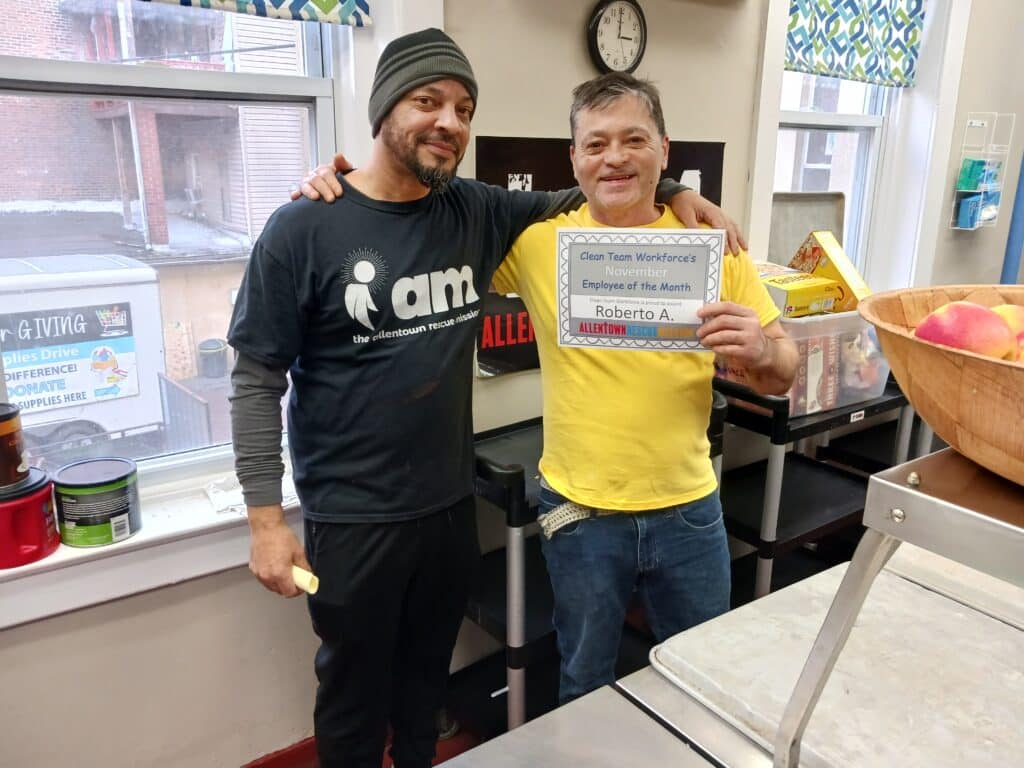 The Allentown Rescue Mission congratulates its Clean Team Workforce Employee of the Month for November, Roberto A.
Roberto graduated from the Transformation Program in October. Since graduating, he has been working in the Allentown Rescue Mission's kitchen as a staff member through the Clean Team Workforce.
Before arriving at the Mission, Roberto led a life fueled by drugs and parties. After a recent two-month stay in a substance abuse rehabilitation facility, Roberto felt ready to focus on spiritual growth and to change his life permanently, so he came to the Allentown Rescue Mission for help and guidance.
While in the Transformation Program, Roberto changed the course of his life by learning how to grow closer to God. He knew he needed God's help to overcome the problems he had in the past. He also enjoyed and flourished in the Allentown Rescue Mission's art classes. Roberto discovered that he had a talent for art and loved how he was able to express himself through it. After every art class, Roberto would exuberantly thank the staff for running the class.
Roberto is grateful that the Mission has been able to help him and greets everyone with a smile. As part of his duties as Allentown Rescue Mission kitchen staff, Roberto makes and serves meals to clients and accepts and organizes food donations. According to his supervisor, he is doing a great job and everyone loves his tamales.
In the near future, Roberto would like to get his GED and save money working at the Mission so he can move to Florida and reunite with his family. Best of Luck, Roberto, the staff at the Allentown Rescue Mission knows that if you focus on your goals, you can achieve them.
About Allentown Rescue Mission
The Allentown Rescue Mission, a 501c3, 123 bed non-profit homeless shelter has been providing shelter for homeless men since 1900. In addition to emergency shelter services (365 days a year), the Allentown Rescue Mission offers a residential life skills program, and transitional employment on the Clean Team Workforce that's available for hire to the community. The Clean Team Workforce pays the men above PA state minimum wage– helping them save a nest egg to transition back into the community. In a typical year, the Allentown Rescue Mission provides shelter services for over 946 men per year, and
serves over 42,000 meals a year to men in need.