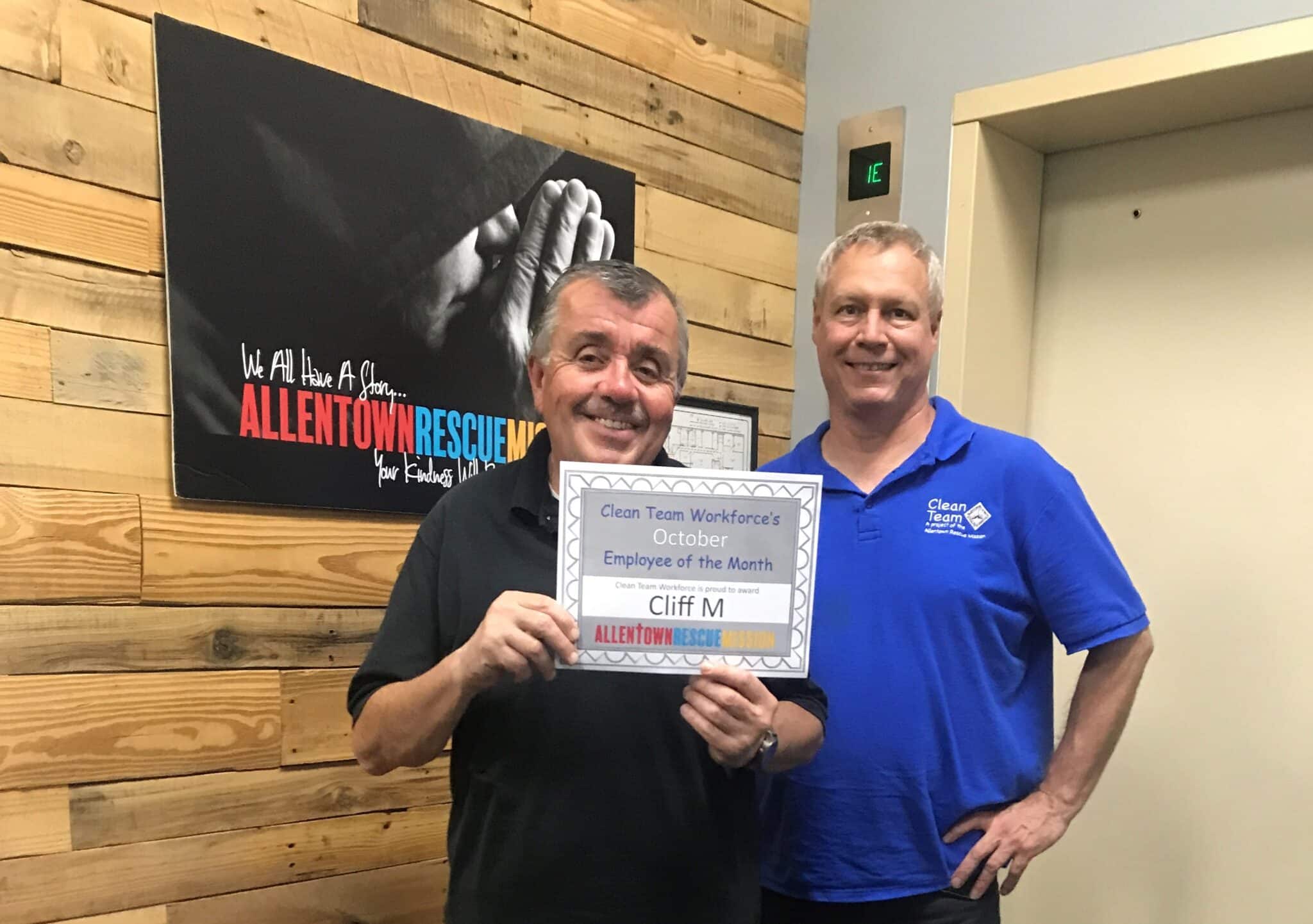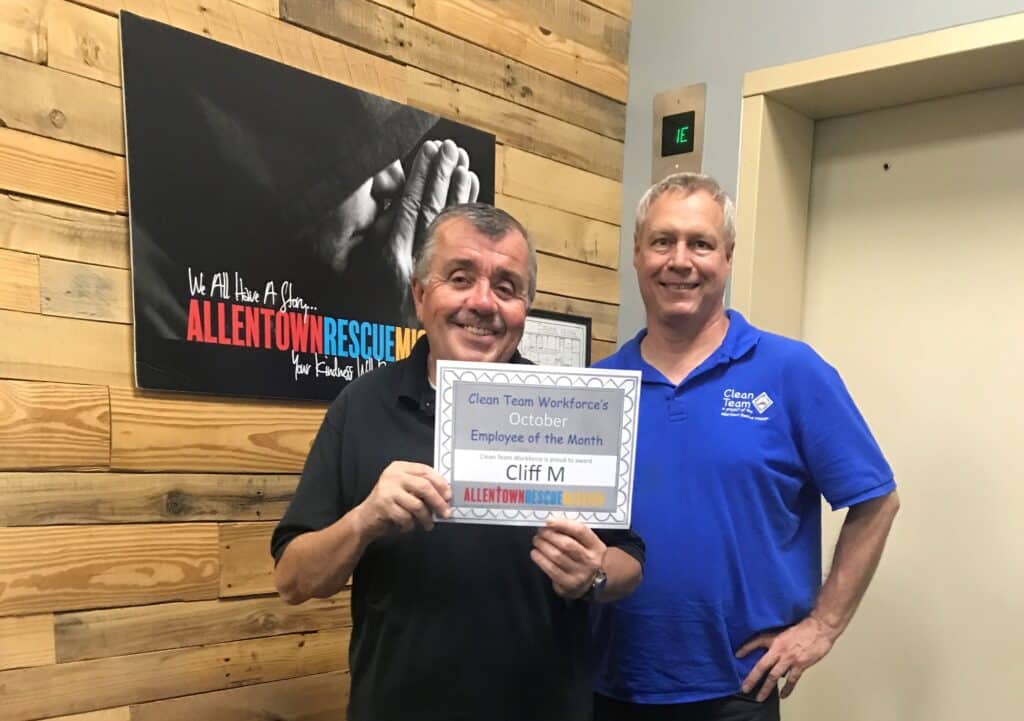 The Allentown Rescue Mission announced its Clean Team Workforce Employee of the Month for October, Cliff M.
In 2020, Cliff experienced financial hardship. He said, "I was flat broke and had nowhere to go", but thankfully he found the Allentown Rescue Mission on the internet. Cliff learned about the Transformation Program offered by the Mission and joined with the hope that he could regain financial independence and live a better life. He successfully graduated from the Transformation Program and worked on the Clean Team Workforce until he found outside employment and his own place to live.
Unfortunately, Cliff faced financial uncertainty soon after he left the Mission due to layoffs during the pandemic. He ran out of options when his car broke down and he didn't have enough money to get it repaired. Cliff decided to return to the Allentown Rescue Mission where he had found help before.
Cliff is back on the Clean Team Workforce, and like before, he is a mentor to other guests and enjoys assisting the Mission staff. He is doing a great job. He is responsible for the transportation of himself and the rest of his crew who are working as groundskeepers at the County Club. He is a person who likes to keep busy and be productive.
Currently, Cliff is interviewing at companies in search of a new career and is looking forward to starting his new journey in life, taking with him everything he has learned while at the Mission. Cliff is grateful that the Mission provides men with a second chance for success and is thankful to be working again.
About Allentown Rescue Mission
The Allentown Rescue Mission, a 501c3, 123 bed non-profit homeless shelter has been providing shelter for homeless men since 1900. In addition to emergency shelter services (365 days a year), the Allentown Rescue Mission offers a residential life skills program, and transitional employment on the Clean Team Workforce that's available for hire to the community. The Clean Team Workforce pays the men above PA state minimum wage– helping them save a nest egg to transition back into the community. In a typical year, the Allentown Rescue Mission provides shelter services for over 946 men per year, and
serves over 42,000 meals a year to men in need.