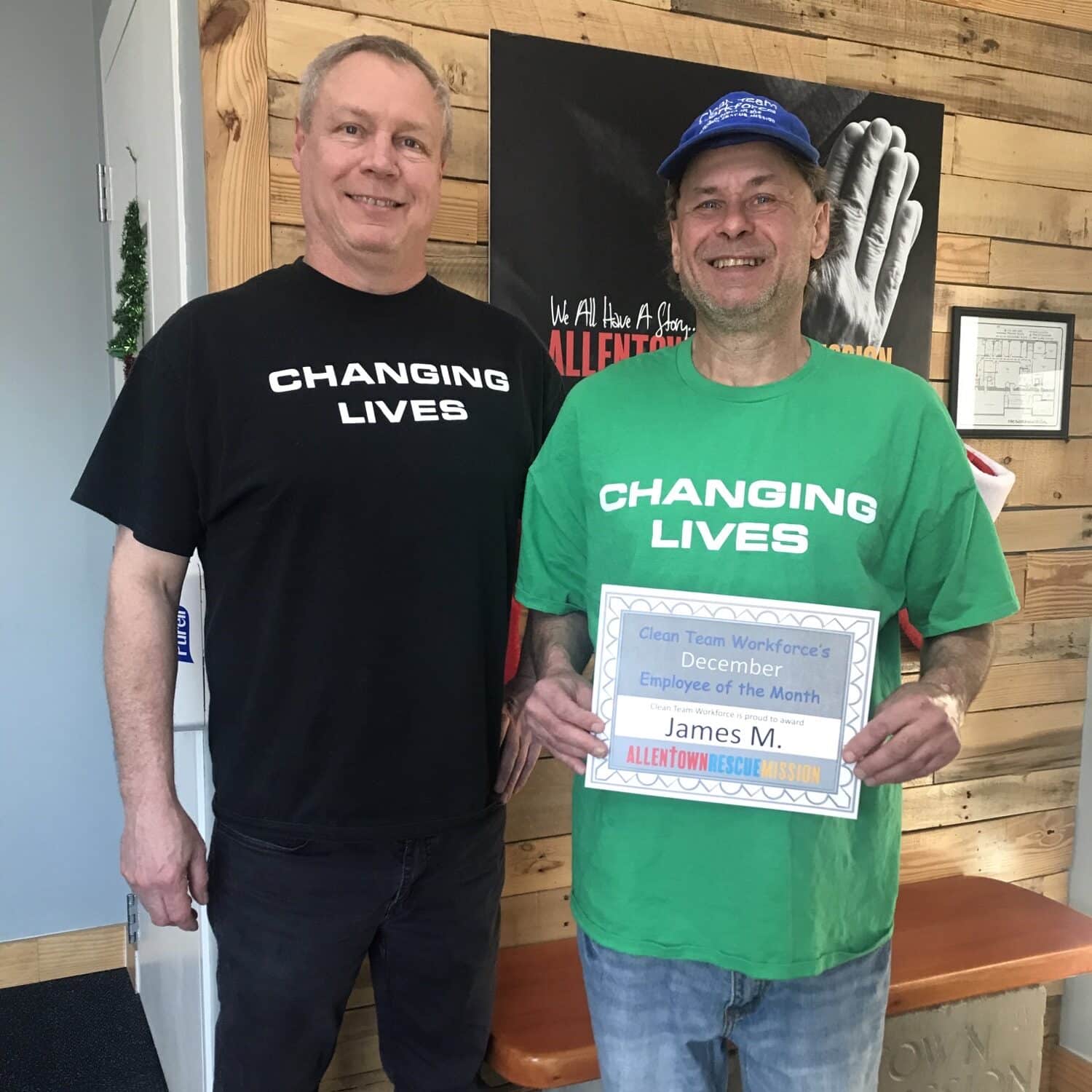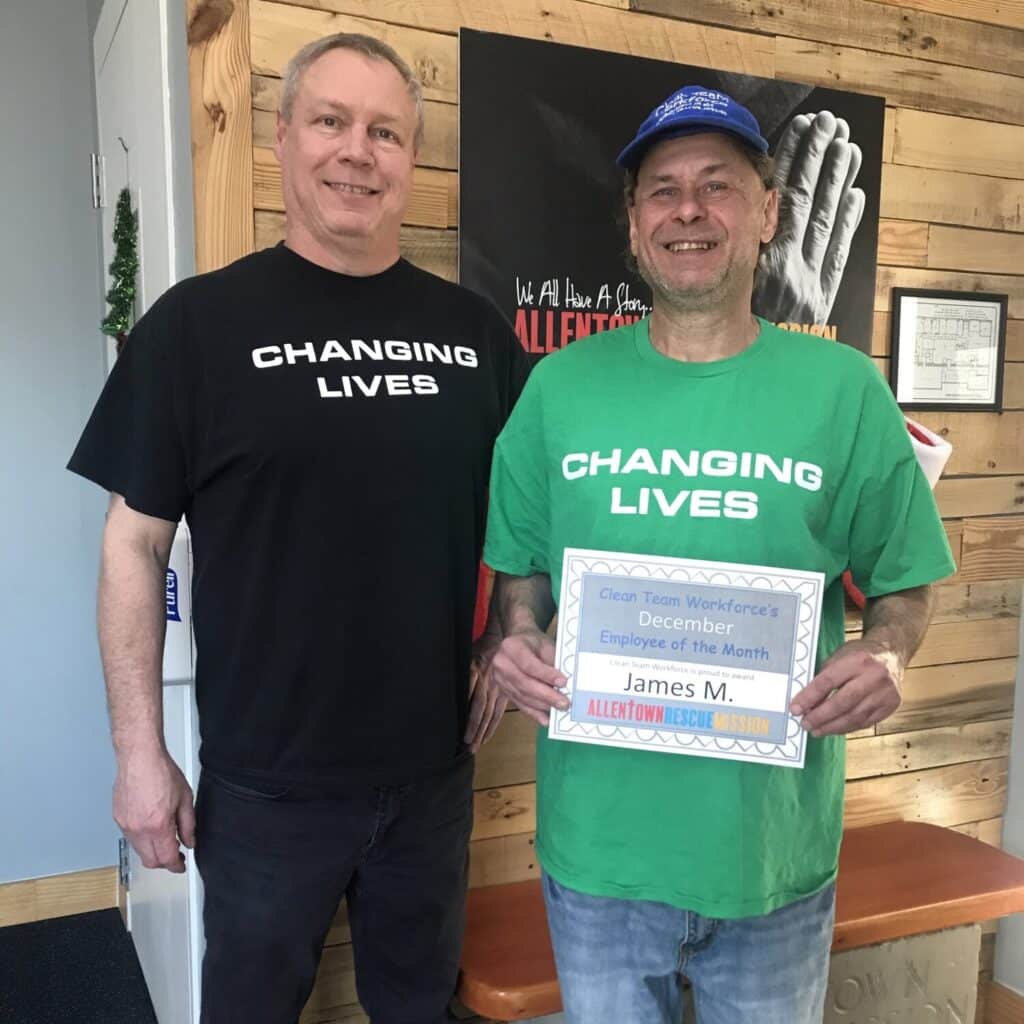 The Allentown Rescue Mission's Clean Team Workforce congratulates its employee of the month for December, James M.
James stayed at the Allentown Rescue Mission and worked for the Clean Team Workforce in 2016. At that time, James left the Mission without having a permanent job lined up. He struggled while looking for employment, but he never could have imagined the horrific turn his life would take. A car struck James as he was crossing a street and left him fighting for his life. James sustained compound fractures in both of his legs, a head injury, and other contusions.

After four years of inpatient rehabilitation, James learned how to walk again without crutches or a walker. When he was finally ready to leave the physical therapy institution, he had no money and nowhere to go, so James came back to the Allentown Rescue Mission to continue his physical and spiritual growth.
James reentered the Transformation Program and after graduation, he joined the Clean Team Workforce for the second time. James was eager to start working but was unsure if his legs were strong enough to walk the distance required for street cleaning. In just one week, James said he could feel his legs getting stronger, and each day after that it became easier to walk over a mile to perform his job.
James' future goals are to save enough money to rent an apartment and to stay with the Clean Team Workforce until he finds a permanent job. The Allentown Rescue Mission is proud to have James as its December employee of the month. He has grown into a dedicated, hard-working employee.