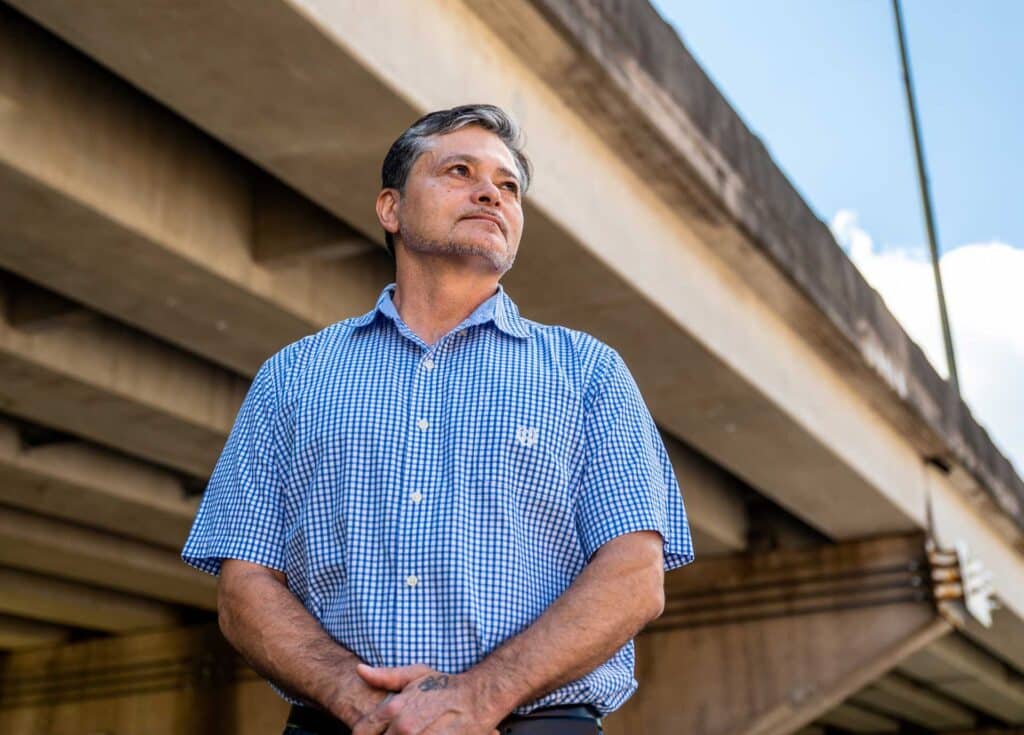 Thank you for giving Roberto a new beginning.  

Because of you, he has joy in his heart this Easter!
Roberto sat alone in his apartment, staring at his Bible on the shelf. He'd been longing to read it, to be close to the Lord once again and find freedom from the addiction that held him captive. "Every time I'd try to pick up my Bible or pray, a dealer would knock at the door and offer me drugs and I'd give in to temptation."
He'd been raised in a Christian home, filling his young heart with love for the Lord and dreams of a wonderful life. But, over time, Roberto's mother and stepfather started drinking and using drugs and Roberto's world turned dark and ugly. "There were lots of fights in my house, and my stepdad began verbally abusing me."
Roberto's heart and his spirit were broken, and when he was 16, he began numbing his pain with drugs and alcohol. For years, he struggled with addiction, growing distant from the Lord and losing himself and his dreams along the way. "I was spiritually dead, with no direction."
But, that day, as Roberto sat alone in his apartment, God spoke to him, telling him how and where he could find a new life. "He told me to leave everything, follow Him and come to the Mission," Roberto says.
Since then, our Bible studies, one-on-one guidance and faith-based classes have helped restore Roberto's faith and heal his broken heart. "I have a close relationship with God now, I'm a lot more confident and I've learned to love myself." 
Roberto plans to earn his GED and a welding certification, find a job and get plugged into a local church. When he's saved enough money, he'll get a place of his own. His dreams of a wonderful life are finally coming true.
"They've given me what I need to live a good and honest life."
With Jesus' love in his heart and hope for the future, Roberto is grateful for your support this Easter. "I was lost, but the Allentown Rescue Mission brought me back to God and helped me find myself."