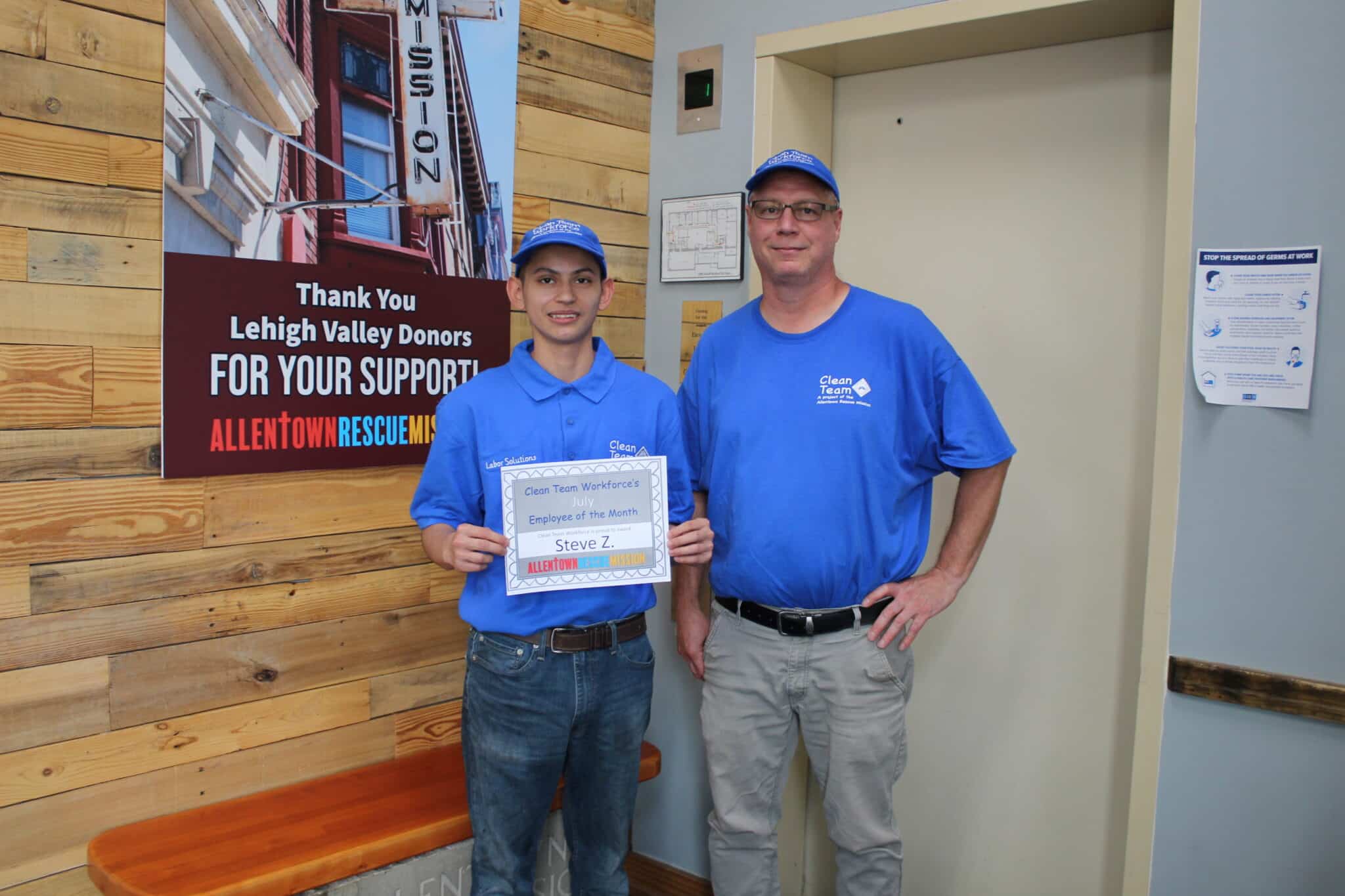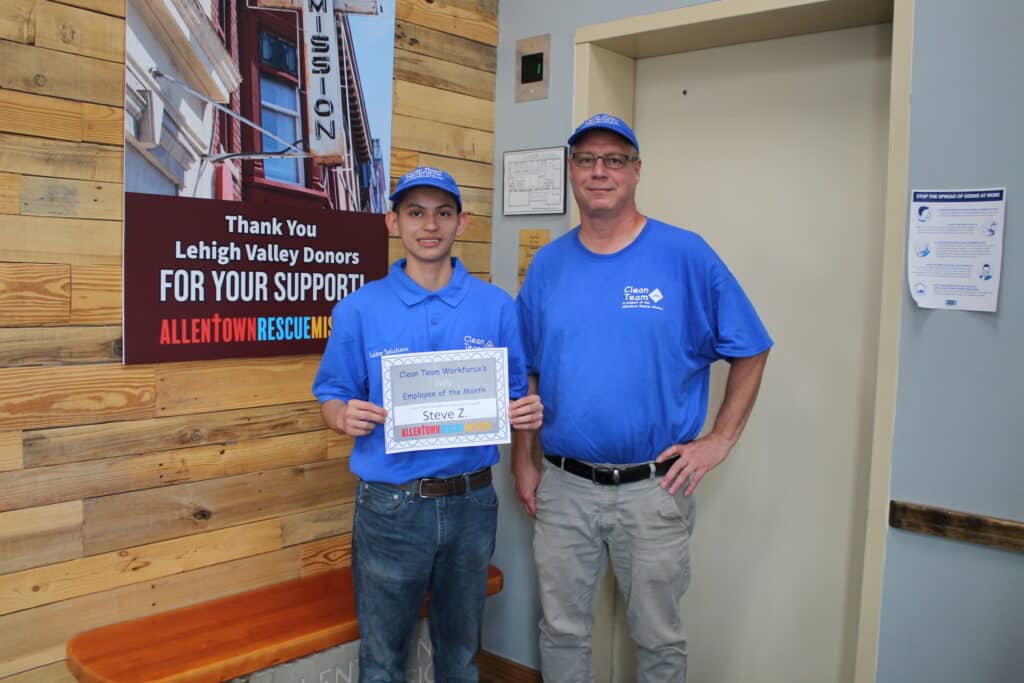 The Allentown Rescue Mission's Clean Team Workforce announces its Employee of the Month for July, Steve Z.

Steve needed help and a place to stay after his mother asked him to leave the family home because of motivational issues. Steve graduated from high school but was not looking for a job or making any plans for his future. His mom became frustrated and gave him the address of the Allentown Rescue Mission.

After arriving at the Emergency Shelter, Steve joined the eight-week Transformation Program. Initially, he was reserved and quiet, but after a few weeks, he was able to open up and engage with others. He enjoyed the classes, learned many new things about life and God, and made friends.

Steve graduated from the Transformation Program in March of this year and has been working at a manufacturing facility on assignment with the Clean Team Workforce. He is a young man and didn't have prior work experience, but he has learned quickly and is now running the painting operation at the facility.

Steve has come a long way since entering the Emergency Shelter. While at the Allentown Rescue Mission, he obtained his driver's permit and then went on to get his driver's license. He is working full-time and saving money for when he leaves the Mission. He is even planning on starting welding classes this fall semester while continuing to work full-time. Steve is showing great motivation and his future is looking bright.

The Allentown Rescue Mission congratulates Steve for all of his achievements and his willingness to work hard and utilize the programs and scholarships the Mission has to offer its clients.
---
The Allentown Rescue Mission, a 501c3, 123 bed non-profit homeless shelter has been providing shelter for homeless men since 1900. In addition to emergency shelter services (365 days a year), the Allentown Rescue Mission offers a residential life skills program, and transitional employment on the Clean Team Workforce that's available for hire to the community. The Clean Team Workforce pays the men above PA state minimum wage– helping them save a nest egg to transition back into the community. In a typical year, the Allentown Rescue Mission provides shelter services for over 946 men per year, and serves over 42,000 meals a year to men in need.
To refer someone to the Allentown Rescue Mission for services or to learn ways you can help make a
difference please visit www.allentownrescuemission.org